June 12, 2018
Greetings Lightseekers,
On the 7th of August you will be able to get your hands on the latest set of Lightseekers – Kindred. Over the coming weeks we are going to be talking about lots of different things; including first looks at new cards, discussions of new gameplay mechanics, and all other manner of exciting bits and bobs.
For today however we're going to be talking about pre-constructed decks. Pre-constructed decks are something that Lightseekers has explored before, with the initial range of Starter Decks and the Intro Pack from Awakening. Alongside Lightseekers: Kindred we have 6 new decks themed around… well… you'll get more information on what they're themed around over the next few weeks.
So here you are; the 6 Kindred Decks: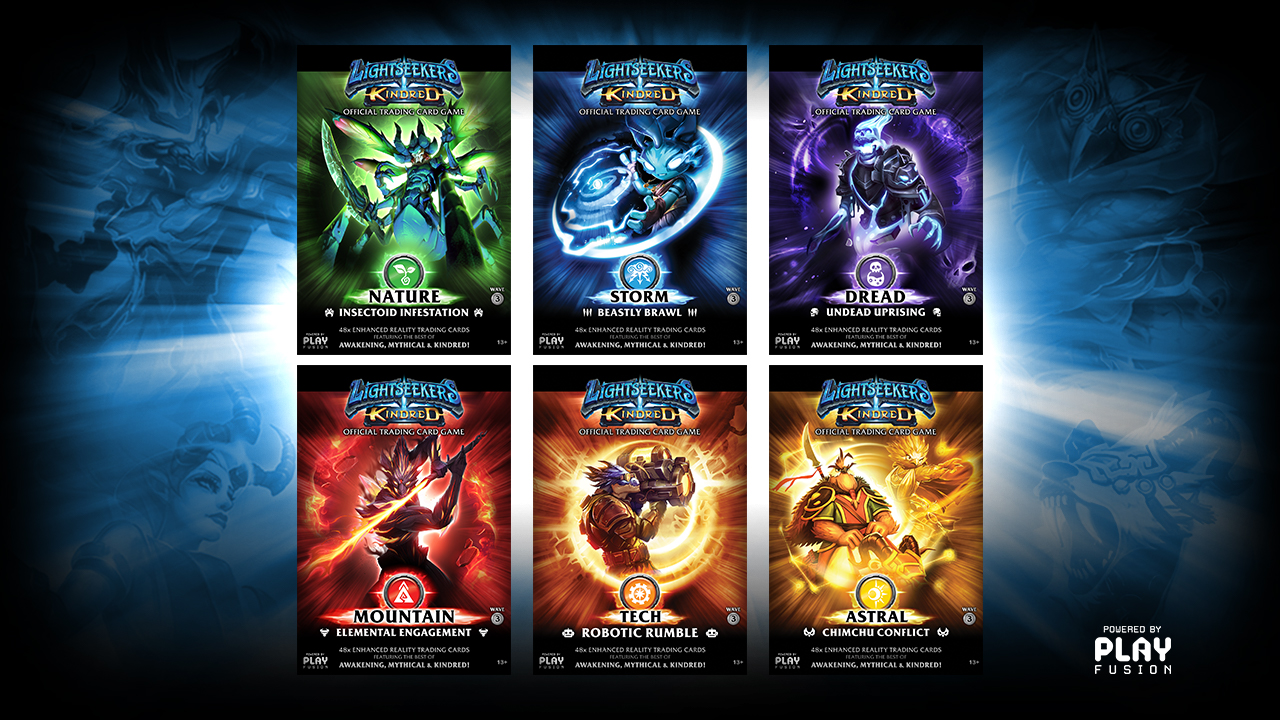 We're going to let you all discuss your theories about what's going on with these and then on Thursday we'll be showing off the new Kindred Booster Packs; and more will become clear…
Discuss this further on the forum.