The Lost Relics have been Unearthed!
December 5, 2018
Update Lightseekers today to get involved with the latest content – Reward Campaigns!
As you'll know by now, we have a weekly campaign where a story takes you through a series of challenging bosses who like to break the rules and use cards that might be a bit meaner than usual!
Today, you'll find that campaigns don't stop there! You'll now be able to find 10 brand new campaigns in Premium and Mega Loot Chests to collect and test your decks against.
These campaigns are permanent unlocks that you can earn rewards from the first time you complete them. If you happen to get the same campaign in a chest in the future, it'll reset the rewards for that campaign, allowing you to get them again!
You can also now buy "Rift Pack: Lost Relic" bundles in the in-app shop. These will provide you with 3 Kindred booster packs and a random item card, some of which will never been seen before! This is to compliment the release of the physical rift packs, which are available from all good game stores.
Until then Lightseekers!
Winter Is On The Way – Part 2
November 24, 2018
Happy Weekend Lightseekers!
In the middle of the week, you got a sneak preview of what our next upcoming OP play mat will be, featuring Abominuk; an Astral Hero from Kindred.
Today we are thrilled to reveal the next 6 cards, which will support our Organized Play.
Similar to our theme for "Rift Night" each of these 6 cards have a 'Winter' themed border; with each card represented by an Order that has the effect buff of "Reduce Damage".
Well, we have spoken too much already, here are the upcoming cards for the next Organized Play:
Keep up to date on our news pages for more upcoming information and we'll catch up soon Lightseekers!
Winter Is On The Way – Part 1
November 21, 2018
Happy Winter Lightseekers
Today as the mist leaves the land of Tantos, and Rift Night has come and gone for another year; we are delighted to give a sneak preview of the upcoming playmat you can win in the near future.
For our players that can't wait for more information; you'll be pleased to hear that at the end of the week; we shall reveal the 6 cards which join our OP play mat for the next upcoming Organized Play.
These will be in-stores from the 7th December and they will last until the 17th January where we will feature an all-new series of Organized Play.
For the upcoming cards, share what you believe will be 1 of the 6 cards via our Discord and social media channels.
See you all soon Lightseekers!
November 19, 2018
Today for our Lightseekers community, we have another update that's now available to download on your platform of choice. This will give you, the players, a better experience with Lightseekers and an update on changes you have wanted to see in the recent discussions.
We start with our "New Tutorial Flow" – this gives the first-time user a smoother introduction to the art of playing Lightseekers. If you're already a seasoned veteran to the world of Tantos, the option to skip the tutorial and head straight into battle with your chosen hero is available as well.
Next up, we've made a change to Lone Shark Reefi, our Storm Hero from the Lightseekers Kindred set.
From this update onward Lone Shark Reefi will now read:
"Reduce the first damage received per turn by 1 while you have no buffs in play. You cannot wield items"
This Hero trait is now live digitally and from Monday, 19th of November, the physical errata will also come into effect.
Don't forget to check out our Card Database for more information.
We all know that playing Lightseekers with your friends is a great way to experience the game; however, our friends functionality was causing issues for a small number of you. As such we've made changes to improve the robustness of this system. You should always be able to see your friends online from this update onward and we apologize for any problems you might have had previously.
Finally, a number of minor improvements and bug fixes have been implemented across a selection of cards which include:
Sacred Mausoleum, Beast Caller, Fysicus' Key, Asivak and Bot Launcher
Automatic Avenger now works correctly with Clockwork Construct
Mirror Beast no longer causes delays during gameplay
Card-dealing animations now work correctly
We hope these updates continue to make you all enjoy, experience and engage further in the ranks of Lightseekers; and we all look forward to seeing you in the World of Tantos.
Until then, Lightseekers!
November 14, 2018
Orders of Tantos,
Today we give you all a preview on some of the cards which have become retired; these and others are now found under the card database legal filter.
Some of these are and will always be fan favourites, but remember just because a card is Retired, it doesn't mean you won't see it again.
This will allow new and existing players to build exciting, adventurous decks moving forward in particular, around the upcoming Uprising set.
So here is a small handful of the cards heading towards our Retired list.
Any other card found in Awakening that isn't listed as Retired is legal for competitive play, both physically and digitally; plus the upcoming Core Box will fulfil all your collection needs. Whether that be to start your own with some of the much-needed cards for each Order or to finish off a collection that you've already started.
We're super stoked to see and hear about how your decks will change and with the addition of Uprising.
Until then Lightseekers!
Retiring, Core Box & Awakening
November 7, 2018
Lightseekers
Today we bring you all the eagerly awaited update regarding the competitive legality of certain Awakening cards as of the release of Uprising, which in turn supports the release of not only Uprising but the Core Box that accompanies it.
First off, we want to start with cards that will be leaving competitive play early 2019. These cards will be highlighted and tagged as "Retired". Though these cards have been a huge part of play in Lightseekers, they will not be a part of competitive play as of the release of Uprising.
However, this doesn't apply to every card found in Awakening!
It's also worth noting that while a card is tagged as Retired, it doesn't mean to say that you'll never see it again. Any card could make a return in a future set, so you may want to keep hold of some of your favourites.
As for reprints, you will see a return of each of the superior Element Items in the Core Box. Though the Cross Order combos will not be found in the Core Box and thus these will also be Retired. But we can confirm that there will be BRAND NEW Cross Order combos being printed for our 2nd Rift Pack coming in Spring 2019.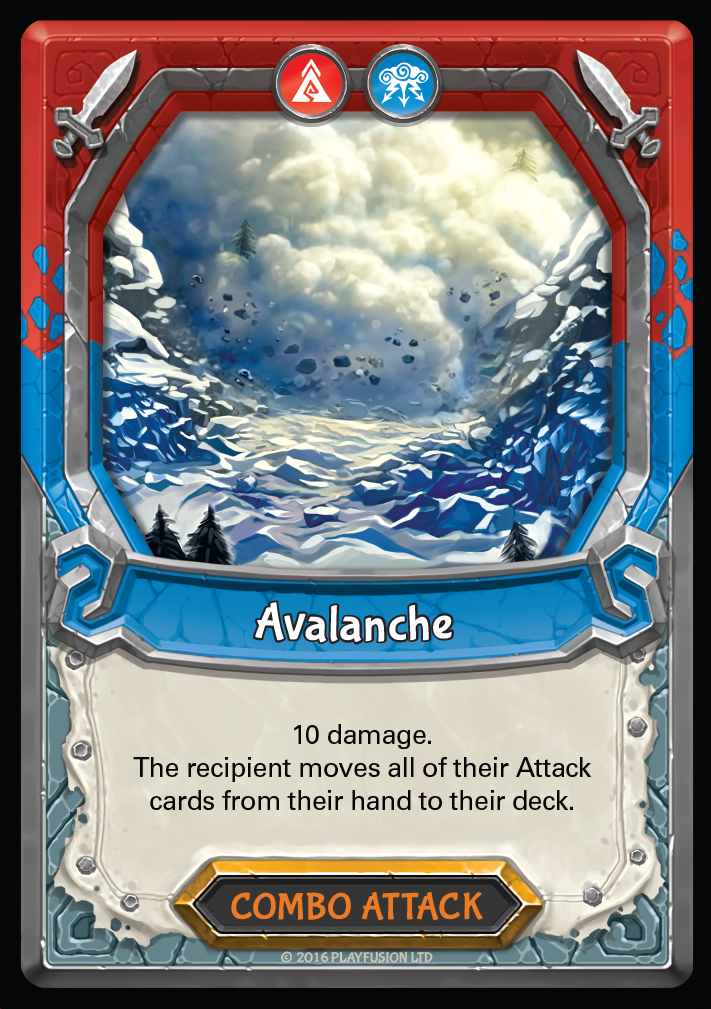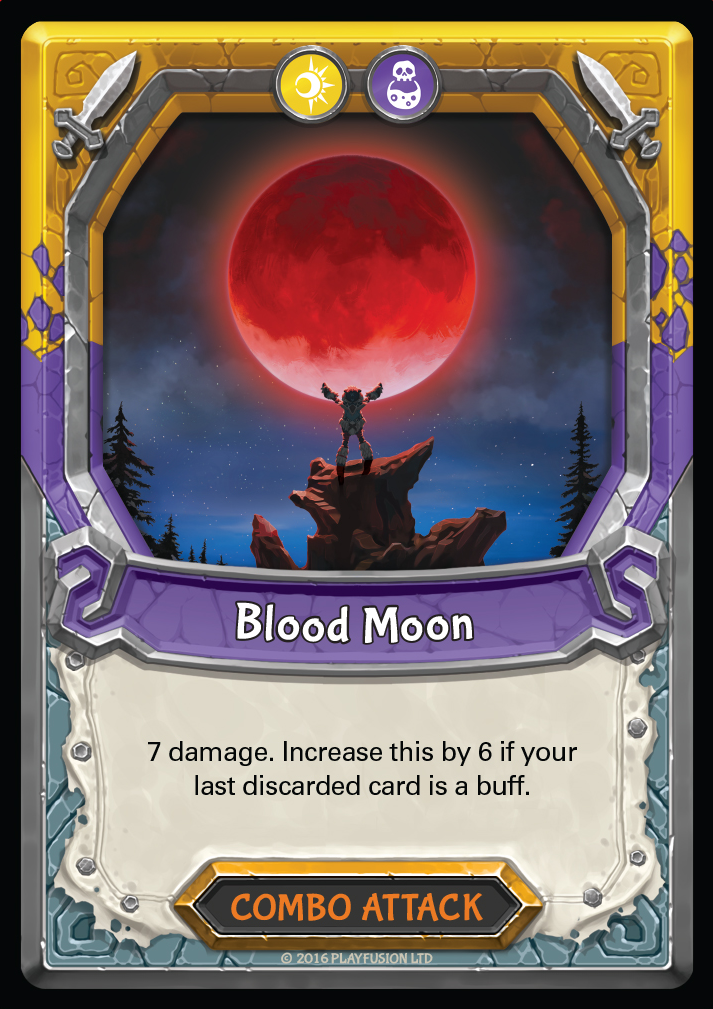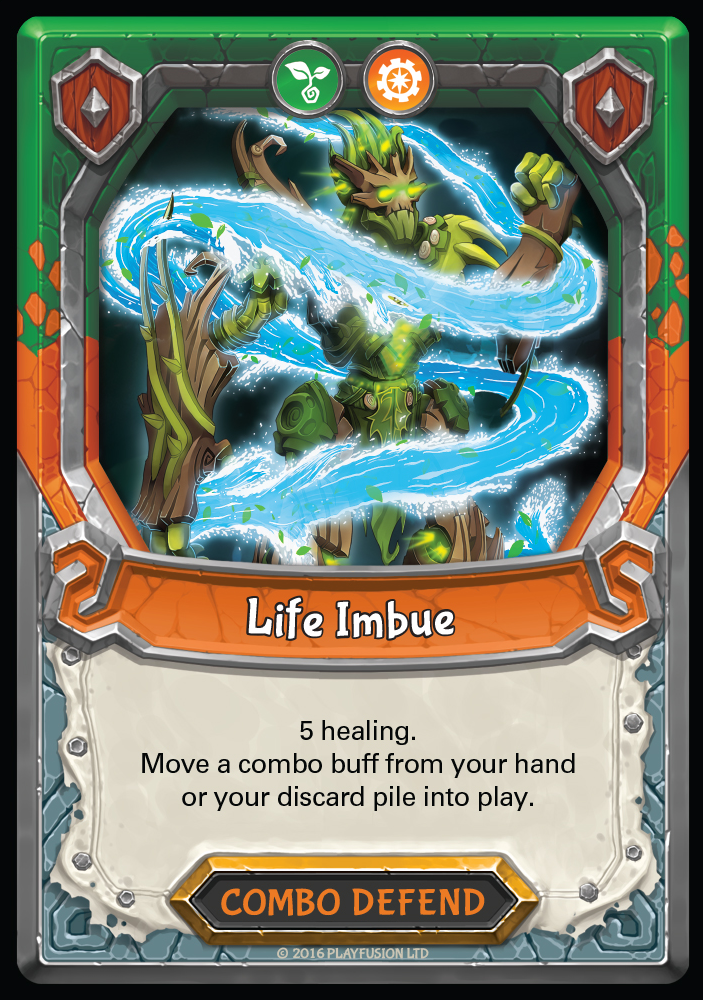 Come back early next week as we will be updating our Card Database to show you all of the cards that will be retiring with our new Retired search filter. You'll be able to see which of your cards will be Retired and how this will affect your decks going forward.
See you all soon!
Lightseekers Digital Update – 25/10/18
October 25, 2018
Today, Lightseekers gets one of the biggest updates yet with something for everyone!
We really hope you enjoy what's in store and don't forget to make sure you update your app via the usual platform channels.
 – New Weekly Campaign – Each week a new campaign will appear, where you can fight through a story mode featuring back-to-back boss encounters! Winning each battle will provide you with a substantial reward and completing a campaign will reward you even further. Like challengers, these campaign bosses might use custom cards or break the rules a bit – be ready for a challenge!
 – New Look – You'll see quickly that the look of the app has been upgraded throughout. Other than the visual improvements, you can now see Hero's Elemental access on their portrait, equipped weapon Elements, and Ability icon which all dynamically change state when used!
 – Enhanced Stats Page – Check out how you are doing with the new stats page, found under your profile.
 – Not happy with how a Booster or Loot Chest has gone? You can now re-roll them to try again for a small fee.
 – Putting off some Missions? You can now re-roll one Daily Mission a day, and your Weekly Mission once per week!
 – Gem Store – The first time you buy a Gem package, you'll get DOUBLE the amount!
 – German language card scanning – You can now select the language (English or German) of the cards you wish to scan. Note: All cards will still be displayed in English in the app.
 – Mission streaks – You'll now see a progress bar for Missions when you complete them. Complete a streak to earn a free Booster Pack!
 – Kindred Missions – We've added some more Missions with a Kindred theme, get those Family decks out!
 – There are a number of Rift Night items available to be purchased for a limited period of time.
 – Numerous minor card improvements and fixes.
We look forward to hearing your feedback!
Lightseekers Points & Player Invitational
October 17, 2018
Lightseekers! As promised in our previous news here is the Lightseekers points (LSP) Breakdown for 2019. Are you up to the challenge?

Invitationals
Lightseekers points will be totalled up over a period of 6 months, at the end of this, there will be 8 players that will receive paid flights and accommodation, along with an invite to compete in our Platinum Player Invitational.
How do I qualify?
Players will be able to qualify by different means, and they are as follows:
 – 1st and 2nd Place at both the US and UK Nationals.
– The 2 highest ranking Digital players (1 NA, 1 EU) over the course of the 6 month period (3 seasons worth of play).
– Lastly, the highest LS Points earner for both NA and EU that haven't already qualified by the above means.
Player Invitational
The player invitational will be held after our National events in June and will be held at the Playfusion Headquarters in Cambridge, UK. This is the most prestigious event for Lightseekers where we will gather the best players from across the world.
Each participant is playing for a prize pool of £5,000 in cash and prizes. That's not all, the winner will be forever immortalized in card form with a themed card being made around them! This card will be released in a subsequent main set for everyone to enjoy.
Haven't managed to make it to the Player Invitationals? Don't worry! There will be additional prizes for certain Points thresholds met, which we will show you further down the line.
We can't wait to hear your thoughts about this one! We wish we could enter ourselves…
Lightseekers Organized Play 2019
October 11, 2018
Today we share with you a small glimpse into what will become our Lightseekers Organized Play Tier List.
These changes will be coming into effect from January 2019 and are broken down into 4 categories: Bronze, Silver, Gold & Platinum. Each of these offers different value of play and targets you, the player, on what best option you need to be aiming for in Organized Play.
Now let's show you a small offering of what each offers.
Bronze Tier
Bronze tier is all about going and enjoying in-store organized play combined with our casual convention tournaments.
These events are all about experiencing Lightseekers, or simply to enjoy some fun competition; while building up your Lightseeker Points (LSP) for future leaderboards and earning physical and digital rewards.
Silver Tier
While the Bronze Tier List features a social, fun environment in a casual scene, Silver Events allow you to participate in Store Championships or Independent Major events (like the Delivery Crab Circuit and Heroic Starfish Championships).
You continue to earn exclusive rewards similar to the Bronze Events, including our Lightseeker Points (LSP) and other exclusive physical and digital rewards.
Gold Events
This level of Organized Play offers higher level, competitive opportunities such as Regional Championships and Tournaments; alongside Major Convention Tournaments such as PAX Unplugged and GenCon, as seen previously.
You will continue to earn exclusive rewards across digital and physical; plus further Lightseeker Points (LSP) at these showcases. Be sure to look out for cash prizes at these events!
Platinum Tier
This bracket is the highest tier, in which you will be able to experience National and International Championships, gunning for the chance to lift the coveted Lightseekers National Trophy and huge cash prizes! Here you can earn the most Lightseekers Points and exclusive physical and digital rewards. The best news being that all National level events are open to anyone!
Why do I need LSPs? Well, Platinum events encompass not just National and International tournaments, but our Player Invitationals also. There will be very few spaces available for this, with invites going to the highest LSP earners, National Champions and highest ranking digital players. These Player Invitationals are the pinnacle of Lightseekers Organized Play with huge prizes, both digitally and physically.
There is going to be plenty on-going with Lightseekers in our upcoming Organized Play for 2019…but still we have more news and information on the way!
We look forward to sharing with you more details towards the end of this week, including some Gold Tier Events starting early 2019.
See you soon Lightseekers!
October 8, 2018
An Uprising is starting soon!
We're kicking off with a huge announcement that will shake up the way you play Lightseekers competitively! This week you will want to revisit each day to see what other things we have lined up in-store for you.
Lightseekers: Uprising (Wave 4)
Lightseekers: Uprising marks our 4th expansion and features awesome new heroes from a story yet untold. Coming early 2019, you'll be able to get your hands on Uprising and tell the tale yourself!
Rotation
As of the release of Lightseekers: Uprising, and to kick off our big push for Organised Play in 2019, we will be removing Lightseekers: Awakening from tournament play. This is the first time we have done a rotation in this card game, and at the current time there are no plans for there to be regular rotating of sets in future. There are a number of reasons outlined here as to why we are doing this, reasons that don't necessarily apply to rotating out sets on a strict schedule.
What does this mean?
Any card that was originally printed in Awakening (or the Toy Exclusive cards, and Awakening Starter Exclusives), will not be playable in official physical tournaments or Ranked Play digitally from the release date of Lightseekers: Uprising. Any card that has since been reprinted in any Booster, Bundle, or Deck product (so not including Organised Play or other Promotional Cards), will still be playable with any version of the card.
For example Crystal Leech was originally printed in Awakening, but has since been reprinted in Lightseekers: Mythical boosters and the Lightseekers: Kindred – Elemental Engagement deck, so is still playable in tournaments with any of its printings. Looper was originally printed in Awakening, but has not been reprinted in any product, so will not be playable in tournaments.
Alongside Lightseekers: Uprising, we are also going to be releasing our first ever Lightseekers Core Box. This Bundle product will contain reprints of key cards from across Awakening, Mythical and Kindred and is intended as a starting point for new players who want to get to grips with deck building in Lightseekers immediately. Any cards from Awakening that get reprinted in this set will remain in the tournament rotation. We will also be looking for other opportunities to reprint appropriate cards from Awakening in Boosters, Bundles & Decks so that they can be used again in tournaments.
The list of card sets that will be legal for official tournament as of Lightseekers: Uprising is as follows:
Lightseekers: Mythical
Lightseekers: Kindred
Lightseekers: Kindred Decks
Lightseekers: Rift Pack – Lost Relics
Lightseekers: Uprising (coming January-February 2019)
Lightseekers: Uprising Core Box (coming January-February 2019)
New sets will be added to this list as they are released.
Why are we doing this?
At the current time almost the entire banned and errata list for Lightseekers consists of cards that were originally printed in Awakening (Reality Rift being the only card originally from a non-Awakening set that has had an errata). In addition to those cards, many other cards in the set are of a higher power level than cards that have been printed afterwards, since as the game has developed balance has become tighter for each subsequent set.
In addition, cards from Awakening do not feature Family symbols, which adds an additional layer of memory that is required on top of knowing what cards have and haven't been errata'd for physical play.
Finally, this rotation means that as of Lightseekers: Uprising the physical game and the digital game will be aligned, not just with cards physically playing the same way that they play digitally, but also with the errata'd versions of Reality Rift and Paralysis Bug being reprinted in the Uprising Core Box. We've tightened up our balancing of cards so as to minimise the number of erratas or bans that may arise in the future; and are actively looking for ways to make sure that physical and digital won't drift apart again.
Join us later this week as we take a look at the new Organised Play structure for 2019!