September 4, 2018
Greetings Lightseekers,
We have something amazing to share with you today. In just under a month we will be rounding off our first wave of Organized Play. What this means is that it's time to announce our next series of Organized Play!
Starting mid October, the new OP kits will last for 6 weeks instead of the current 4 and will contain 24 OTPs (Official Tournament Pack) as well as a brand new themed playmat.
Each pack is individually wrapped and contains 1 of 6 pre existing cards, however, each will feature a brand new themed card border.
That's not all, collectors out there will also be pleased to hear that there is also a 1 in 4 chance that this card is foil.
With this in mind, players will be able to receive OTPs when participating in Organized Play at their local game stores, as well as being in with a chance to win the 'Halloween Horror' playmat: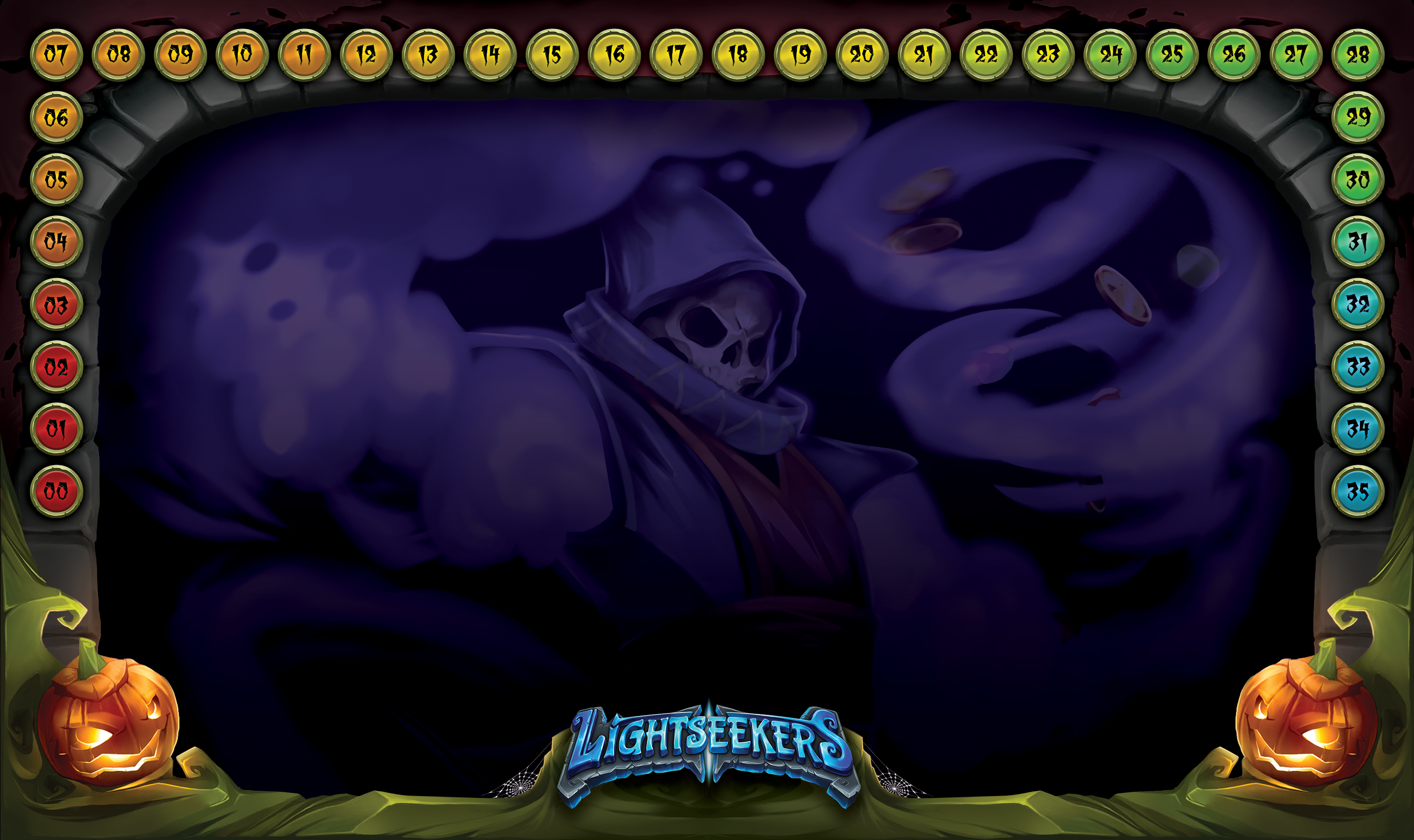 Still wondering what cards are featured in our first OTP? Fear not as we will be revealing all 6 later on this week. Until then, let us know on the forums what you think they will be or what you'd like to see!
Discuss this further in the Forums.